This news has been known before that Vivo has been sponsoring, Pro Kabaddi League. But due to some problems raised between China and India so Vivo has to back off and has cancelled this year's edition of the Pro Kabaddi League. However, IPL was the first League from where Vivo took off their sponsor, and now Kabaddi is the second one. Not only this, but it also has decided to take off all the major deals that are made in India.
Vivo has been sponsoring IPL games for years; now very fresh news is revolving that from now, Vivo is going to sponsor Pro Kabaddi League in the coming competition. This is an excellent support of Vivo to the Kabaddi; from this, people will know the importance of the kabaddi; this game can also be given the same importance as other sports.
Coming to the point, Vivo has signed an agreement or bond of 5 years with Pro Kabaddi League. Vivo has signed to give a sponsorship of at least 60 crores for a match.
In addition to this, Vivo has also decided not to sponsor Bigg boss season for this year, which he used to offer Rs 30 crore per show. Now the major problem that these shows are going to face in India is going anti-China and started boycotting all the brands and sponsorship of China. The real challenge arrives here: which brand is going to sponsor this show now, and what about the signed agreements.
Dream of Ashok Das about the England Olympics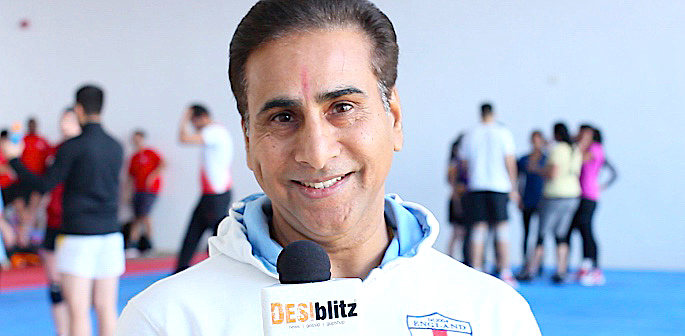 Ashok Das is the president of the England Kabaddi Federation; he says that it is his dream to see Kabaddi to be considered in the Olympics. Ashok Das is a former Kabaddi player, who represents Punjab, and he belongs to Kapurthala. He also has played All India kabaddi twice and won the silver medal.
After moving to the UK, he started to concentrate on England Kabaddi, and he also passed the test of the National Kabaddi Coach. Ashok Das has passed many tests and competitions like this. He has also been a good supporter of Kabaddi and supported in every aspect he can. He trains players for the International competition and makes them competent enough to stand with other teams.
Now, Ashok Das is trying to bring Kabaddi in the Olympics and make the sport more proud. Ashok says that our audience is interested in playing and watching cricket, so why not Kabaddi. He wanted to increase the value and importance of the Kabaddi as cricket or some other sport. According to him, due to the constant support and development, kabaddi has become quite popular in Kabaddi and slowly, it will cover the entire world.
Ashok says that people have to support this game, and it is sure that people will love this game and will show their interest. He also says that the involvement of celebrities in the kabaddi is really appreciable and expects to keep it up in the future.