Every Kabaddi player sees a dream that one day this sport will also be considered as the Olympic Games. Kabaddi is a sport which is played in almost every state of India, especially in Punjab, Haryana, Bihar, and U P. Indian Kabaddi players have won many awards and medals on the National as well as at the International level.
Very current news is revolving around now, and then about Manpreet Singh, an expert Kabaddi player, he has been awarded the Dhyan Chand award on the 29th of August. This player has spent his 22 years in Kabaddi and won almost 12 gold medals in International matches.
Manpreet Singh is the pride of the country; he won many gold medals for the country. He says in an interview after he won the award that becoming a kabaddi player was his passion and later became his profession.
Manpreet Singh won the Dhyan Chand award; it is an excellent achievement for him as well as for India. He also adds in his interview his interest to play this sport at the Olympics level. He says that playing at the district, National, and the International level was a good experience, but at the same time, he also wants to see Kabaddi at the Olympic games.
Vivo to Sponsor Pro Kabaddi League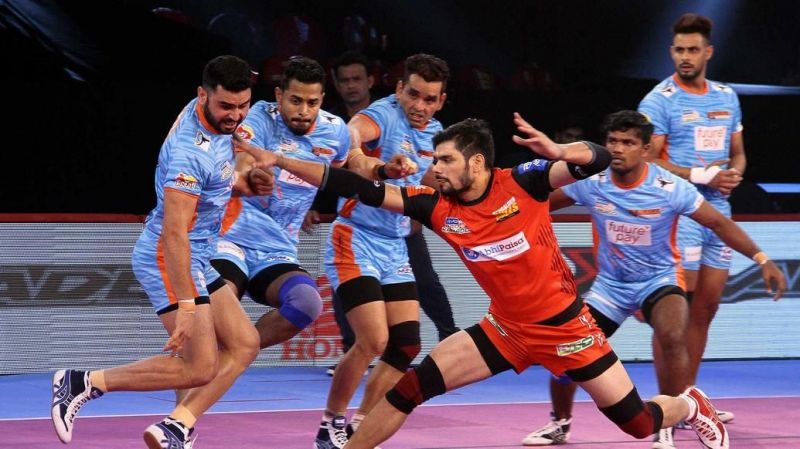 We all know what is the importance of sponsorship in sports, leagues, and international competition. Every year new brands or the same brands keep on sponsoring the sports.
Vivo has been sponsoring IPL games for years; now very fresh news is revolving that from now, Vivo is going to sponsor Pro Kabaddi League in the coming competition. This is an excellent support of Vivo to the Kabaddi; from this, people will know the importance of the kabaddi; this game can also be given the same importance as other sports.
Coming to the point, Vivo has signed an agreement or bond of 5 years with Pro Kabaddi League. Vivo has signed to give a sponsorship of at least 60 crores for a match.
In addition to this, Vivo has also decided not to sponsor Bigg boss season for this year, which he used to offer Rs 30 crore per show. Now the major problem that these shows are going to face in India is going anti-China and started boycotting all the brands and sponsorship of China. The real challenge arrives here: which brand is going to sponsor this show now, and what about the signed agreements.
In a one-line statement, it has been seen that Vivo has decided to give a pause to the sponsorship of IPL. Sources say that Vivo said to terminate the 2020 edition of the league. Now the main challenge is IPL is going to be conducted in September, and whatever the step is to be undertaken should be done earlier. Well, it is sure that BCCI and sponsors will indeed find a way to deal with it.